Overview
Stantec needed to design a responsive experience for users that would help them navigate the website easily and maintain a sense of context. I conducted a heuristic evaluation, created a sitemap after auditing their site and understanding the relationship between pages, and created wireframes to recommend a design solution for a new navigation experience.
Techniques and Skills
Information Architecture, User Research/Testing (Heuristic Evaluation), Wireframing, Prototyping, Client Management, Visual Design
Heuristic Evaluation
I conducted a Heuristic Evaluation based on Jakob Nielsen's 10 Heuristic Principles as a usability test on their current site to recommend areas for improvement: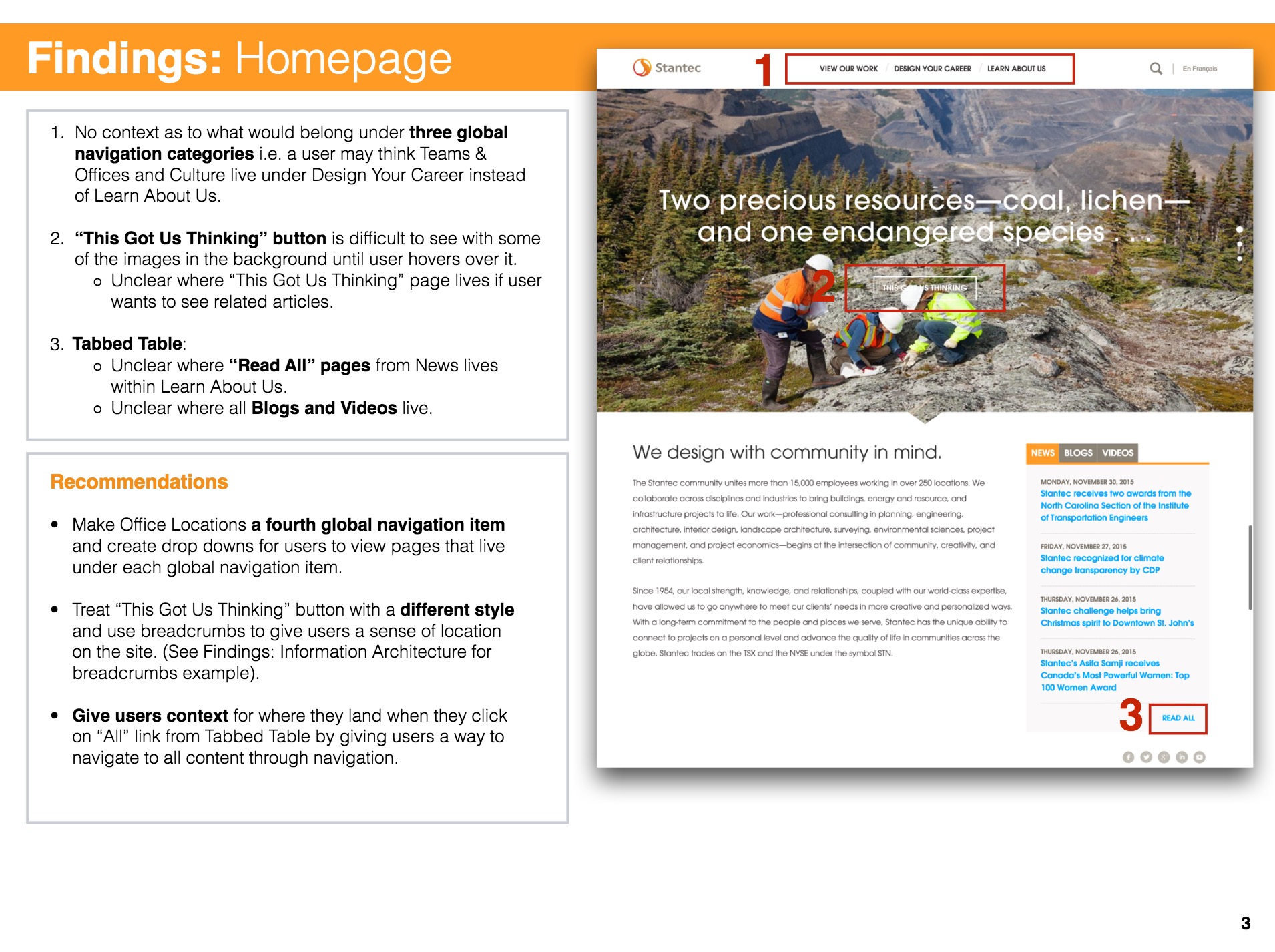 Content Review and Site Map
I designed a new sitemap based on my Heuristic Evaluation and site audit to simplify the flow. I also noted pages that did not have any place to live on the site (i.e. pages that a user could only get to by typing in the URL) and recommended sections for them to live in.
Takeaways
This project was proof that user experience is more than what meets the eye. Our clients had originally set out to only restructure their navigation bar experience but, in the process, we uncovered many other areas of improvement from a UX perspective. They wanted me to articulate to them how they could improve their site experience so I conducted a Heuristic Evaluation to inform them of usability issues. Pointing out specific issues template by template was helpful for them in understanding how the flow from page to page could be improved as well as content on each page.